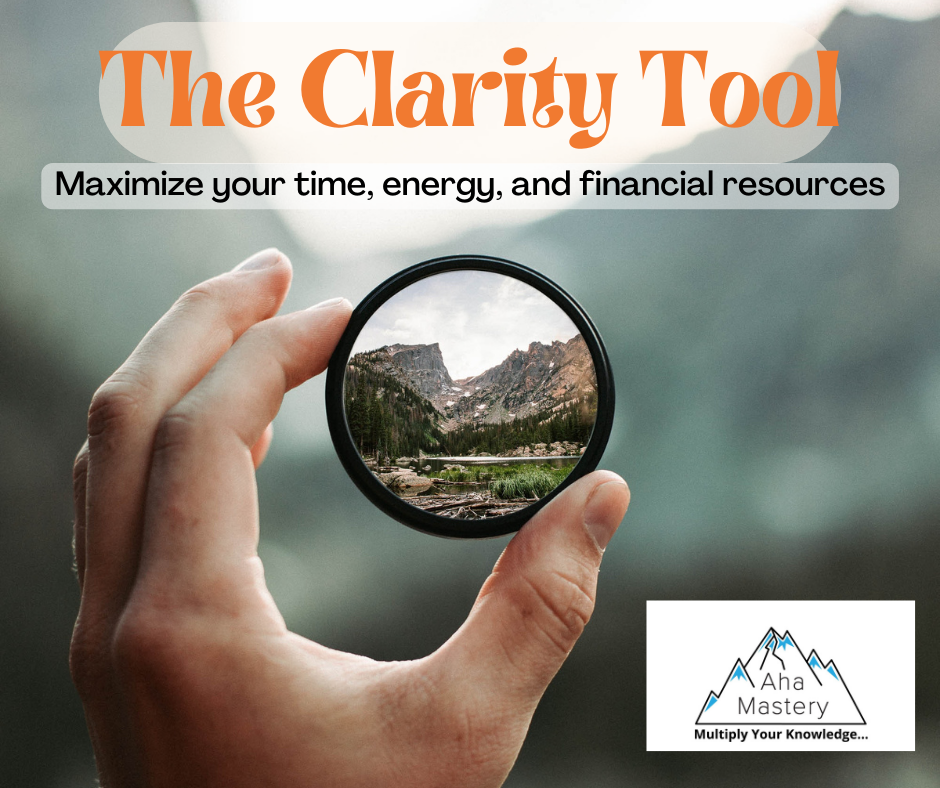 Below is the downloadable PDF you can use to help you figure out what you want, what's
challenging, and how to move forward in making decisions in your life from a place of
purpose, not fears. 

Page 1:  Current Status (The truth)
When you know your destination before you begin, you can achieve exponential growth.
As Earl Nightingale said in his classic, The Strangest Secret, "We become what we think
about most of the time."
This tool will help you see your future with complete clarity, so
you can stop wasting time on the things not serving your dreams, goals, and aspirations.
Instead, your actions will have purpose, and your hours will be spent achieving those goals
Page 2: Now, let's fast forward a year.
Where do you want to be in these areas? Write it down and capture this vision for yourself.
Get emotional, get engaged, get engulfed, and visualize specific details about what made
it so amazing.
Page 3: Your Why?
Understanding your "WHY" is the final step you need to make your vision real. Why do you
want what you want, whether it's to take your income from where it is to the next level, start
your own business, help your company evolve, lose weight, have more intimacy in your life,
have more passion in your actions, have more joy on a daily basis, and live a life with more
smiles than frowns?
Page 4: Your Capabilities
What capabilities do you need to succeed in achieving your 12-month goals? Who can help
you gain the skills to fill any gaps and move forward, given your current situation?